More pictures than notes today, very tired after a week of learning! Very good lectures, lots of information which I knew a small bit about each and will be hugely useful for the future.
Today's lectures were: Theoretical Neuroscience,with Professor Henry Greenside, Center for Nonlinear and Complex Systems Physics, Arts & Sciences, DIBS Faculty, Member, DIBS Executive Board. Lecture outlined the importance of varying types of maths in Neuroscience. Something which I certainly need to work on.
Role of Glia in Synaptic Connectivity, with Cagla Eroglu, PhD, Assistant Professor, Cell Biology, School of Medicine, DIBS Faculty. Covering Glia cells in the PNS and CNS and their functions.
Neuroimmunology, Staci Bilbo, PhD, Associate Professor, Psychology & Neuroscience, Arts & Sciences, DIBS Faculty, DIBS Investigator. Talking about infections in neurodevelopment, the role of cytokines.
Lunch today; had a quick lunch and a tour around a lab. Discovered someone who had Arnold Chiari Malformation – my big interest, and decided to go to one of my colleagues lectures to see what it was all about on Cognitive Approaches and Methods.
Lab for today: Optogenetics Techniques in awake mouse behaviour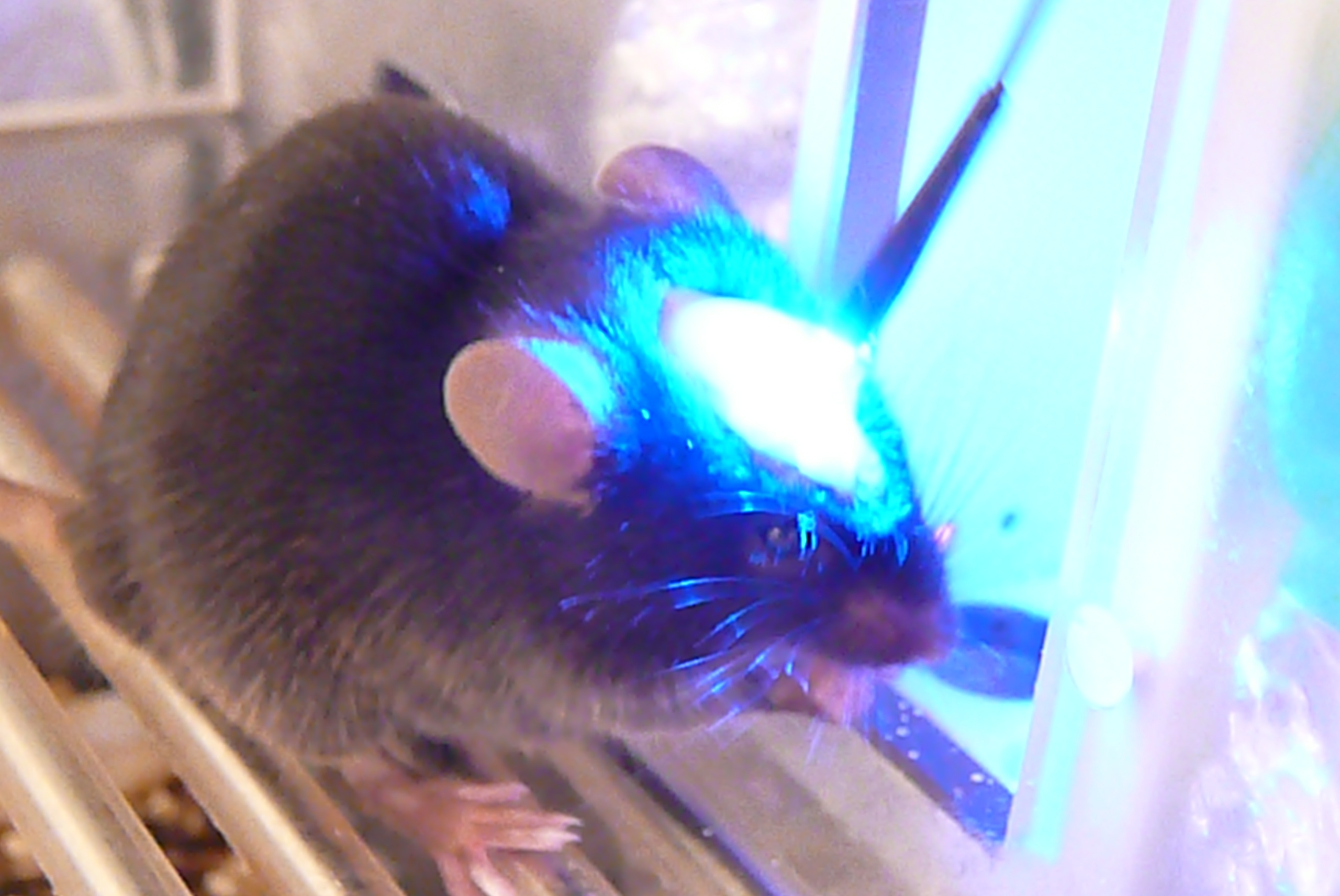 Picture courtesy of Yin Lab, Duke.
Here in the lab we observed experiments in action looking at stimulation of AgRP neurons in the hypothalamus and regulation of feeding behaviour. Very interesting lab altogether.
Hmm could get use to this look!!!
Dinner on site and lots of very useful advice from colleagues…followed by a lovely stroll through the beautiful gardens with my new best friend!
Back to campus to get the bus…
And….off to a local pub quiz with friends!
Great end to a very frazzled brain of a day!!